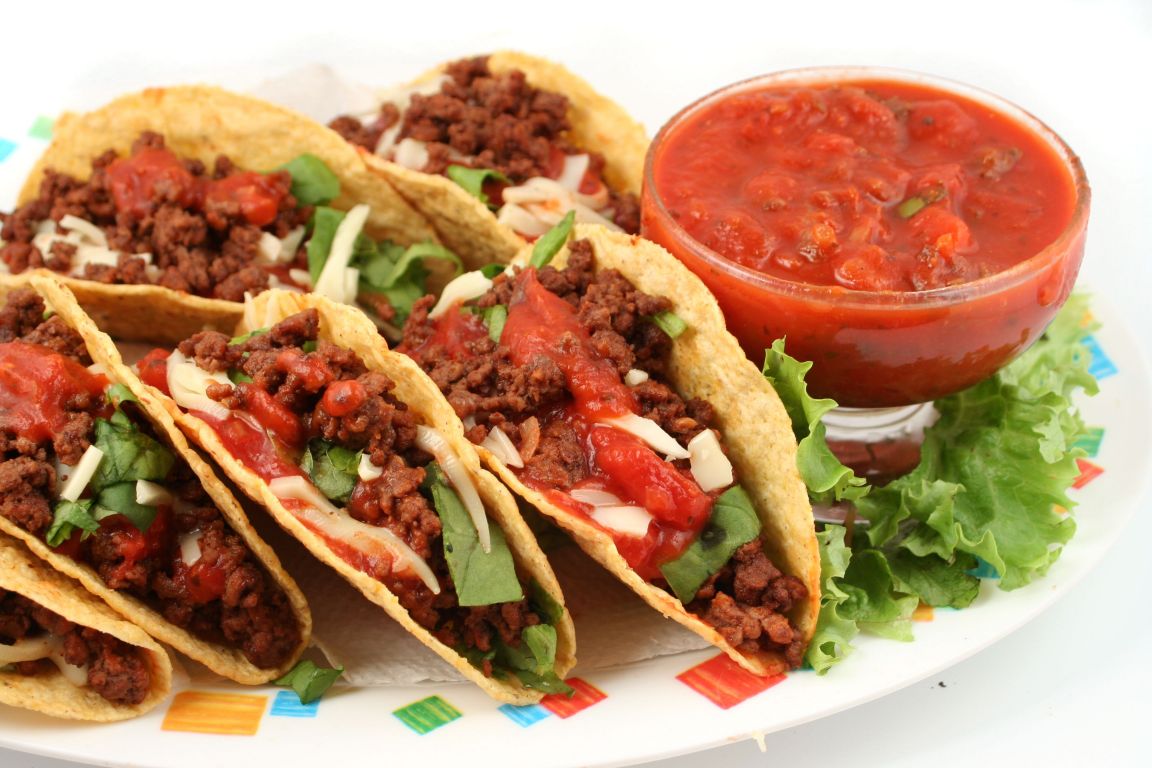 Ingredients:
a pack of 12 taco shells
olive oil
500g beef mince
1 1/2 cups tomato salsa
1 beef stock cube
about 4 iceberg lettuce leaves, shredded
1/2 cup grated cheddar cheese
cilantro to top
Preparation:
Preheat oven to 180°C. Line a large baking tray with baking paper. Place taco shells a bit apart on tray. Heat for 5 minutes or until hot, but not browned.
Meanwhile, heat the oil in a non-stick skillet over medium heat. Add beef. Cook, stirring with a wooden spoon to break up the meat until browned.
Add salsa to the skillet and stir to combine. Crumble the stock cube over mince mixture and add 1/4 cup cold water. Bring to a boil. Reduce heat to medium-low and let it simmer, stirring occasionally, until sauce reduces and thickens slightly.
Spoon 2 1/2 tablespoons of meat and sauce mixture into each taco shell. Top with lettuce and cheese while still hot, so the cheese can melt and sprinkle with fresh or dried cilantro to taste. Enjoy.